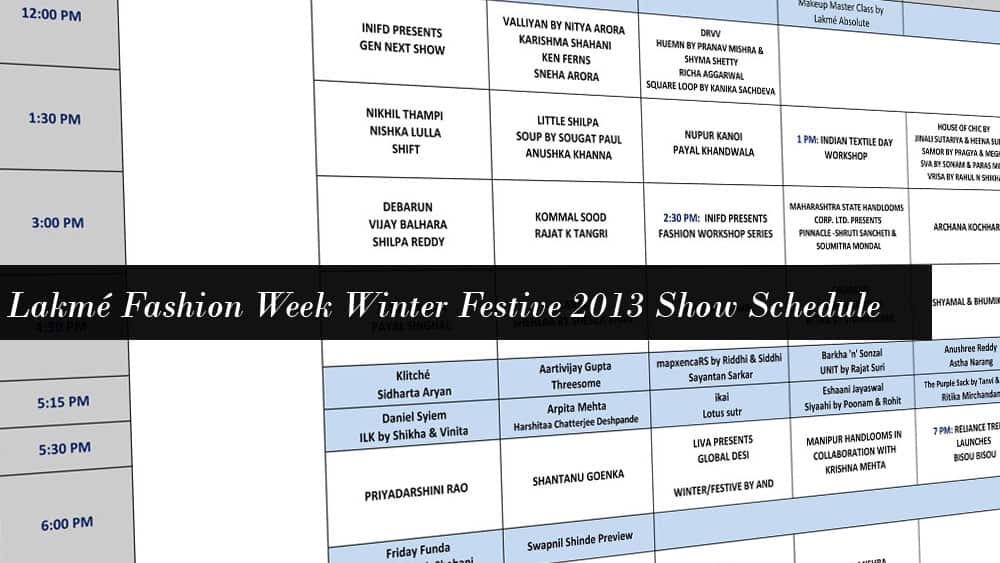 There's alot to look forward to as the Winter Festive season of Lakmé Fashion Week brings us the best of the designers who apart from their flawless identity collections, have alot of surprises in store.
Team StyleMag will be present during the event to provide you constant LIVE UPDATES throughout.
So mark your schedule and your favorite designer because this season is surely going to be festive.