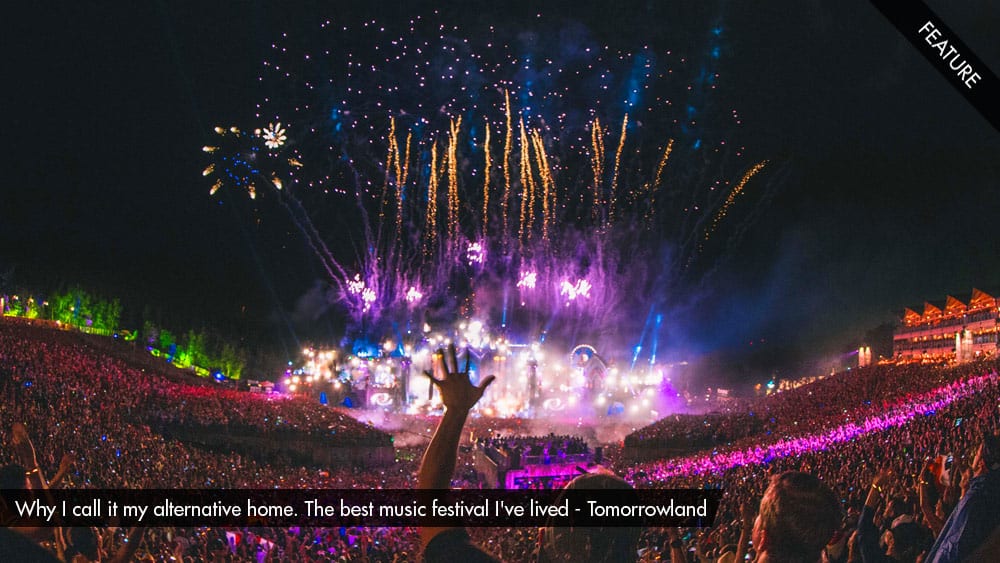 Why I call it my alternative home. The best music festival I've lived – Tomorrowland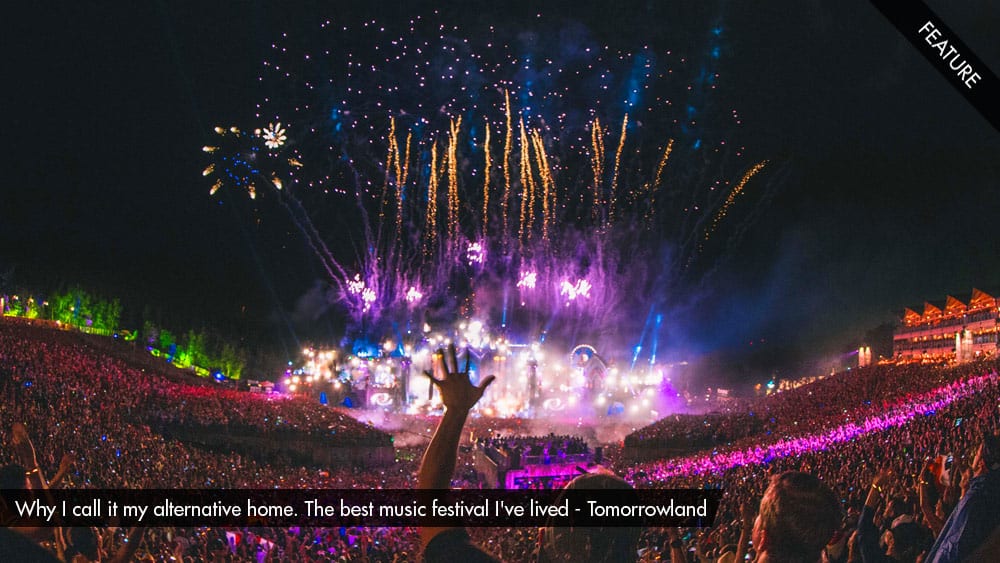 I've never written a blog or a post as a direct entity on StyleMag ever since it's inception, but it seems like the time has come where I could not resist. I'm also super proud of my staff that has helped StyleMag catapult across many major festivals in the world for live coverage, photographs and more; and bringing it to possibly many corners across India. Being a regular at Tomorrowland since many editions as a visitor, journalist, photographer, artist, emcee and probably many more roles that I fail to recollect, allow me to take you through a pretty lengthy extract in my own words that would justify the title of this post. I will also try to justify the price of Tomorrowland. As you've probably heard by now, it's quite an expensive trip, and if it weren't for the GrandFortuneNoDeposit site I wouldn't have been able to go. You see thanks to their free games I won over $2000 and booked my flight the next day.
Of all my journeys throughout a decade across the world and music festivals, my calendar has always had a consistent marker every year in July since the past 5 years. It turns out that I've always made sure I reserve time from my busy schedule for some festival called 'Tomorrowland'. No, really.. Tomorrowland by now deserves a place in the English dictionary and is literally the word on every
…
Continue Reading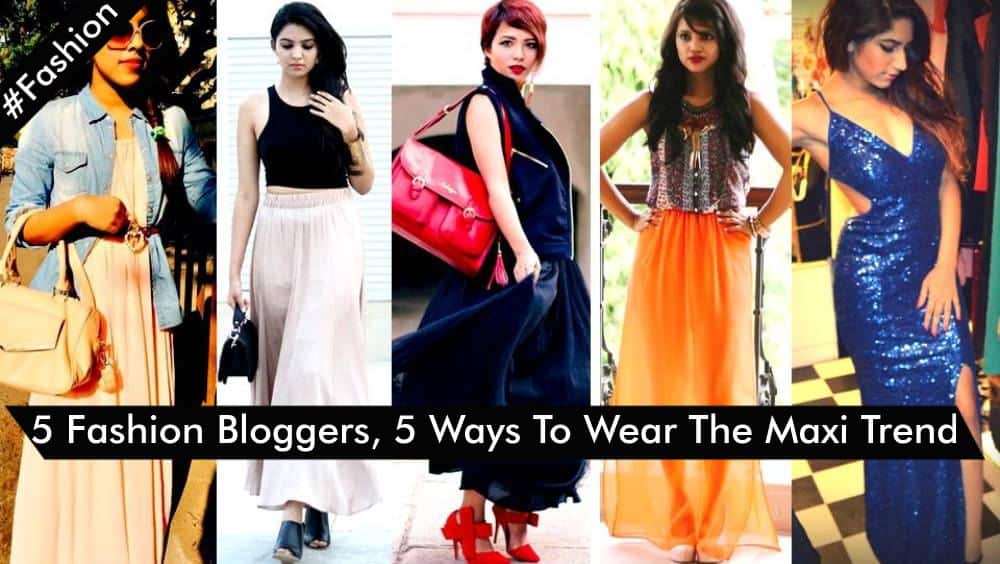 When the weather gets chilly, and you would want to give that mini a skip, don't you fret for you can get chic in a maxi. Whether you plan on a skirt, a maxi dress or an elegant gown, this winter you can style your full length attire with endless possibilities. Nowadays, on the popular list of fashion trends are many entertaining activities. If you are a fashion lover, online casinos offer you a wide range of fashion-themed slots, with bright and colorful designs, with models featuring along with fashion houses. They also offer different types of casino bonuses which you might be lucky enough to win.
The Fall/Winter 2014-15 runways have been predominated with maxi styles including collections of DKNY, Alexander McQueen, Anna Sui, Masaba Gupta among others.
Take a cue from these A-list fashion bloggers on various ways to sport the maxi trend this winter. Here you can read more about Shraddha Kapoor ads.
1) Eccentric Styles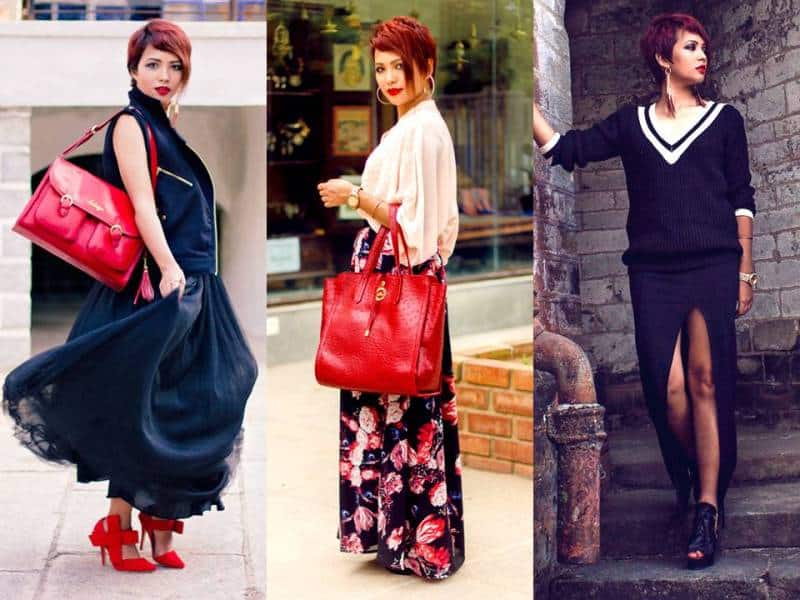 Click to Visit: Big Hair Loud Mouth
Nilu Yuleena Thapa, from Big Hair Loud Mouth has a striking personality and is able to carry off the most eccentric of styles. If you are as gorgeous and confident as her, go one step ahead of the usual maxi dresses. Pair an ultra feminine black skirt with a bomber jacket for an edgy look. Red handbag and stilettos will be on the dainty side of this contrast combination. One may also pair a sassy slit skirt with a sweater for another
…
Continue Reading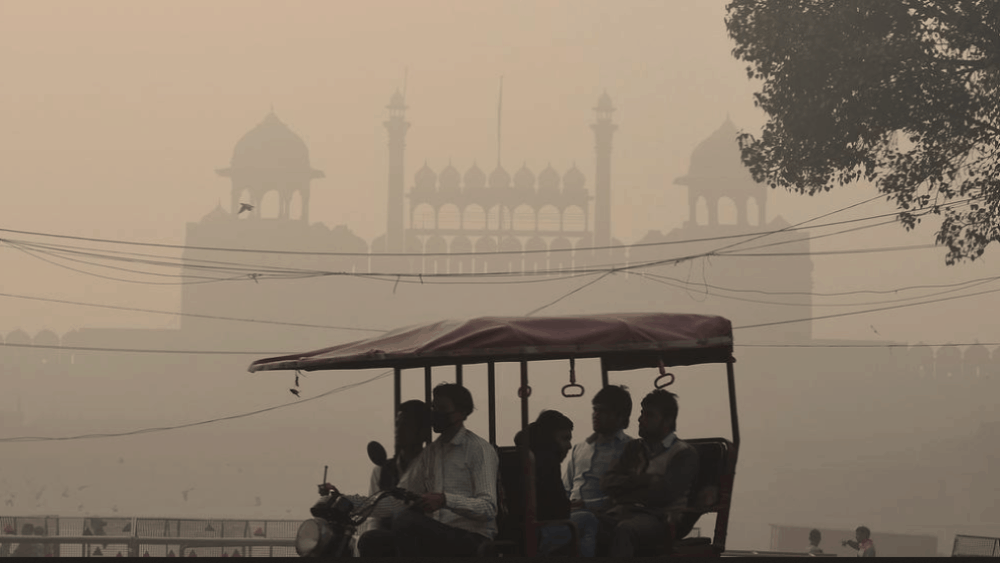 Indian Fashion News about the residents of New Delhi, the Indian capital, would have lost close to ten years of life expectancy, on average, because of fine particulate air pollution, according to a study of the Institute of energy policy the University of Chicago (EPIC), published on Tuesday. The energy policy at the university blames the cities over-consuming electrical lifestyle that we all have gotten accustomed to. The number of locales that have various lights on is outstanding. We get it, people like to go into locales that are flashy and have various lighting decor. Casinos seem to be on top of the list. But we can fix this, because here you can find some of the casino experiences at a fraction of the cost without burning out a ton of electricity as well.
In 2016, the megalopolis of 20 million people has been an annual concentration of fine particulates (PM2, 5) of 113 micrograms per cubic meter of air, resulting in an average reduction of life expectancy of 10.2 years. The study measures the risk of premature death from life expectancy would have a person if it were exposed to the level of fines recommended by the World Health Organization.
Global air pollution has reduced the life expectancy of an average of 1.8 years in 2016
WHO advises for the human body does not exceed ten micrograms in annual concentration. Of a diameter equal to the thirtieth of that of a human hair, fine particles in suspension may seep …
Continue Reading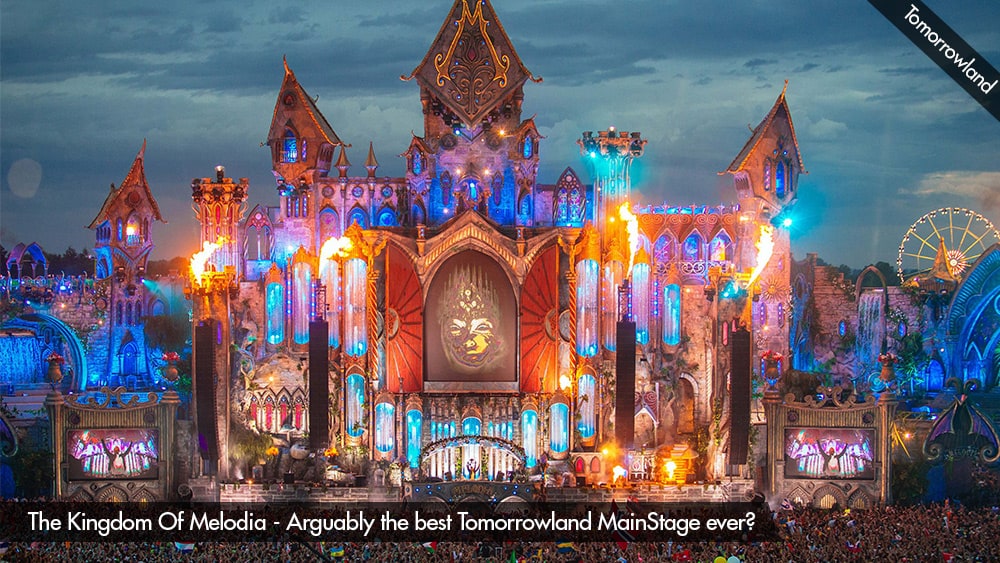 Stylemag gives you information about what happens every year, at the biggest and arguably the best music festival in the world, Tomorrowland, lies an exhaling air of anticipation and curiosity of how the mainstage is going to look like. Tomorrowland, know very well for it's storytelling depicts as a marketing theme every year for the festival, has a new MainStage design to match the theme every year. In recent years, the most talked about MainStage has been the Book Stage of 2012 which was then carried forward to Tomorrowworld in Atlanta in 2013. The 10th anniversary of Tomorrowland last year saw a masterpiece with details that had elements related to time on it.
This year, Tomorrowland released a trailer on the 30th of June that gave a good hint at what the MainStage and festival theme surrounding it would look like in the video below:
Fast forward to the opening day of the festival, what not only surprised us but also left us in awe was the mega huge MainStage structure that resembled a Kingdom named as 'The Kingdom of Melodia' . Immaculate details at every square inch of the MainStage, the stage not only looked mammoth and beautiful during the daytime but also the nighttime. After 5 years in a row of visiting Tomorrowland, this had to be the greatest MainStage of them all for us. Perfect combination of lighting mapped with Visual expertise on 3 huge LCDs, perfectly placed and timed pyros and CO2, the MainStage was
…
Continue Reading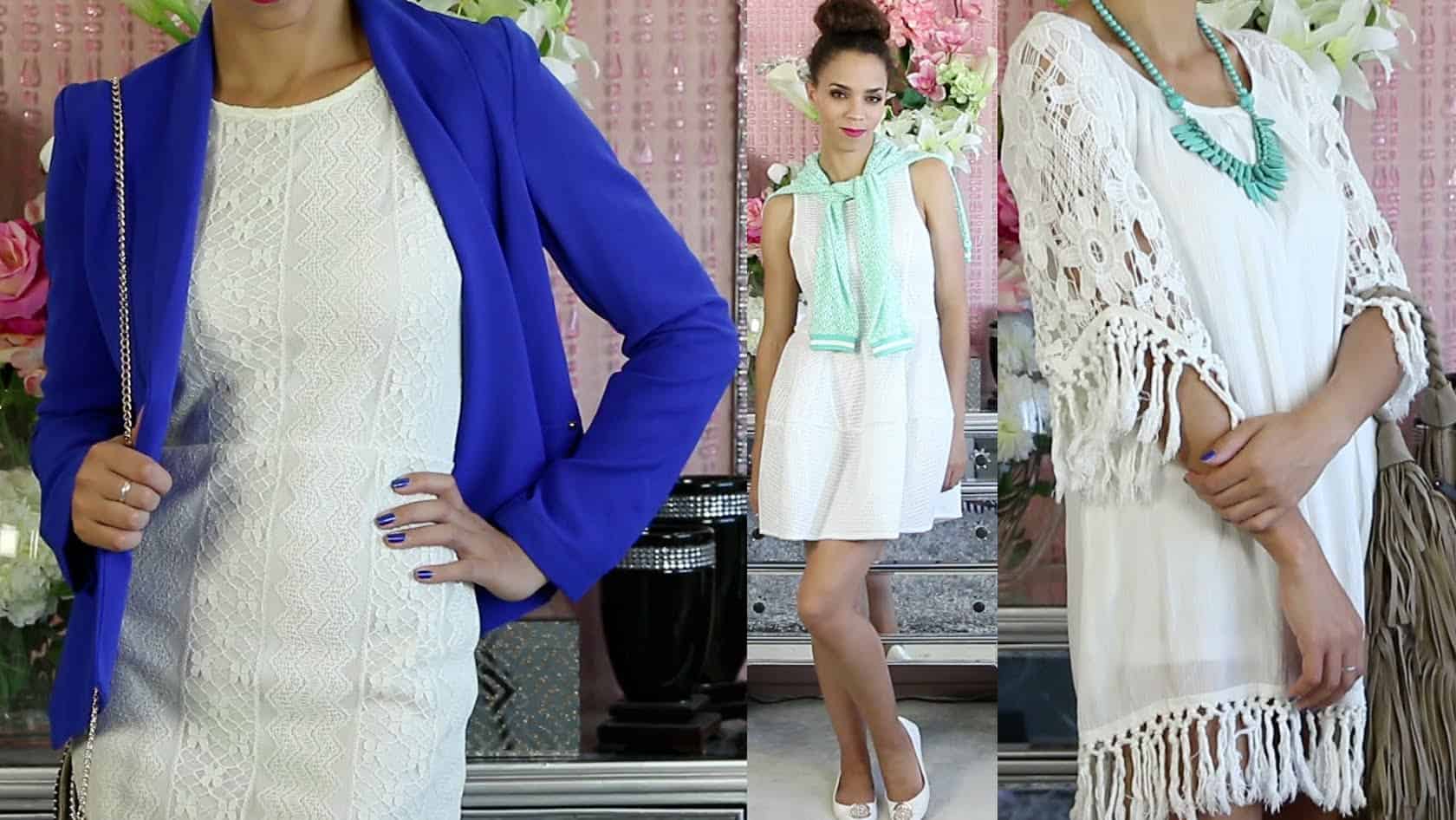 7 Ways To Wear Your Summer Clothes In Winter
Here we have the Latest Fashion News India. Temperatures are falling and your wardrobe needs a winter makeover. But how do you give up on your summer florals? How do you let go of strappy heels though boots are a good temptation. More than anything else, let's face it, December is a month of expenses with the holidays and your pocket is not something you would want to burn to get some extra warmth! Look out these Indian fashion news about what Fashion Bloggers recommend you.
Don't you fret, we get you some handy ideas that will help transform your summer closet into a winter-friendly one, with just the addition of a few solid investments. Here are a few tricks that will help you save money on buying winter outfits.
1) Shear ling Jacket Over A Summer Maxi
While maxi dresses are a summer staple, add the trending shearling jacket to feel warm in the colder months. Add a hat if you must, for a boho look. December will be a musical month, so feel free to dress up your maxi dress while grooving to the music fests.
2) Sweatshirt Over A Skirt
Who said you cannot wear a sweatshirt outside gym? Hell, you can! And look glamorous too. Put on a comfy sweatshirt over your short skirt or midi skirt for an instant chic appeal. Carry a sling bag and stay accessories-free.
3) Winterize Your
…
Continue Reading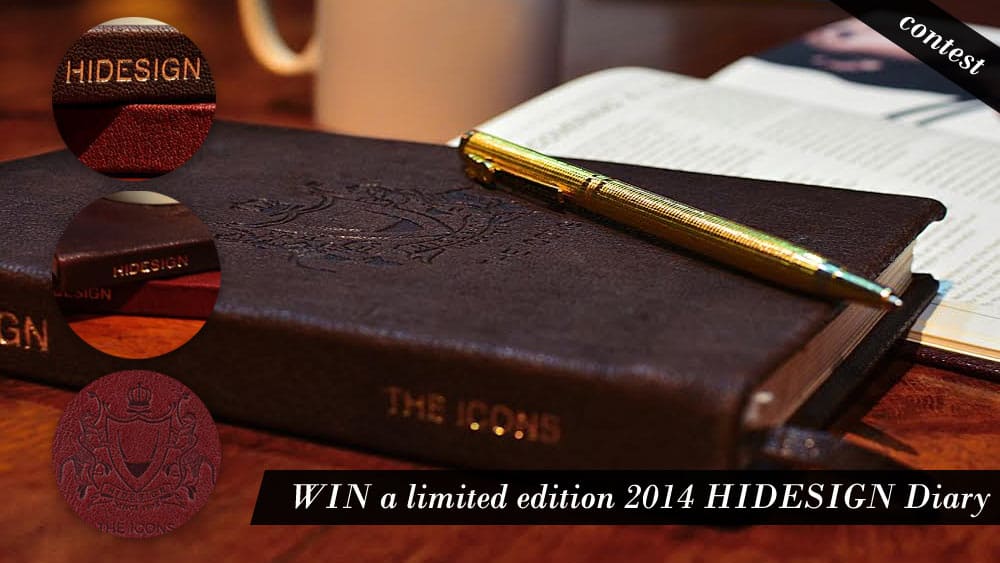 Today Fashion News about how to win a limited edition Hidesign Diary.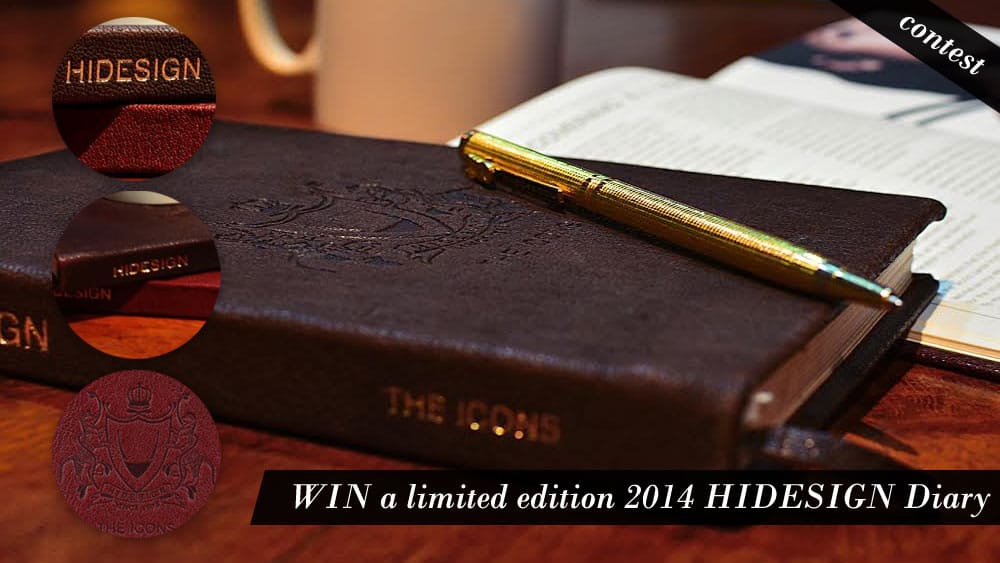 As we wind down 2013 and get into celebratory mode, plan for 2014 with Hidesign's Diary 2014. Hidesign is proud to introduce limited edition Leather bound Diary 2014 for the first time on sale. Priced at Rs 2895, this beautiful diary celebrates 35 years of Hidesign. Bound in vegetable tanned leather, the diary showcases the heritage of personalised branding and handcraftsmanship of Hidesign.
Vintage Hidesign bags like Grazia and Boxy bag which will be re-launched soon as part of the Icon Collection are also featured in the diary along with the beautiful ad campaign images. Come be part of the journey with StyleMag of the brand's growth, from the birth of Hidesign to the creation of some of its most iconic styles. Follow this link if you want to discover more about latest fashion news India.
We are giving away 3 of these amazing diaries! You can be a lucky participant to win one of two here and also participate on our Twitter : twitter.com/stylemagsocial


HOW TO WIN
1) Like HIDESIGN on Facebook here :  or go directly to the Facebook Page Here
2) Fill your details below and tell us what New Year resolution would you note down in the Hidesign 2014 Diary:
[ninja_forms_display_form id=1]
*Winners to be announced on the 22nd of January


PRODUCT DETAIL
– Leather bound with leather bookmark
– Gold foiling on the spine
– Hidesign heritage emboss on the cover
–
…
Continue Reading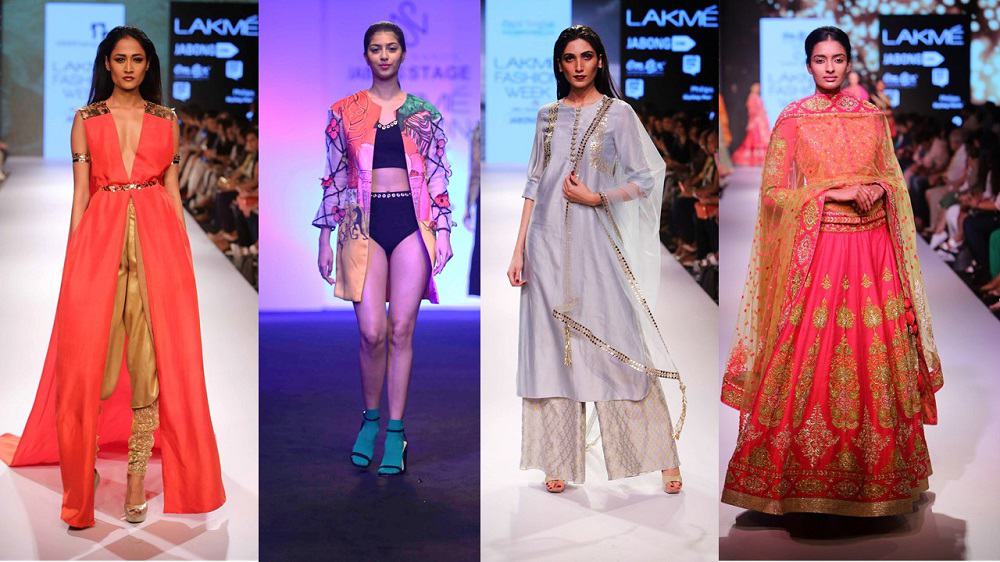 Ranbir Kapoor, Nimrat Kaur Showstops on Day 1 at Lakme Fashion Week Winter/Festive 2015
First day into Lakme Fashion Week Winter/Festive 2015 and the style quotient is already soaring high. With celebrated designers such as Manish Malhotra, Nikhil Thampi, Krishna Mehta, Payal Singhal and more showcasing their collections, the premiere day of the fashion extravaganza is bound to be beaming with modishness and art nonetheless. Here are tips of 7 Ways To Wear Your Summer Clothes In Winter.
While some looks are frowned upon, some get appreciated, there are a few that remain in our "to-die-for wardrobe wishlists". Here's a glance into what we found steal-worthy on Day 1.
Nikhil Thampi
The designer ventured into bridal ensembles much to the happiness of some of his clients. While Nikhil Thampi has mastered over red carpet couture, his foray into bridal what we call a successful re-invention. Saris without blouses, gowns with drapes, sensous cholis with lungi sari, dhoti pants with red cape, metallic full-sleeved power kurta—bridal wear has taken over a whole new dimension.
Payal Singhal
Embroidered low crotch dhoti pants, stone silk raised hem kurta, silk organza kaftans, tunics, black fish scale Patiala and the navy embroidered Afghani salwar with ornate kurta. Jackets and lehenga were dazzling with gorgeous work.
Showstopper Nimrat Kaur looked elegant as she glided down the ramp in a fully ornate gold lehenga/choli in flaming Marsala red silk.
Salita Nanda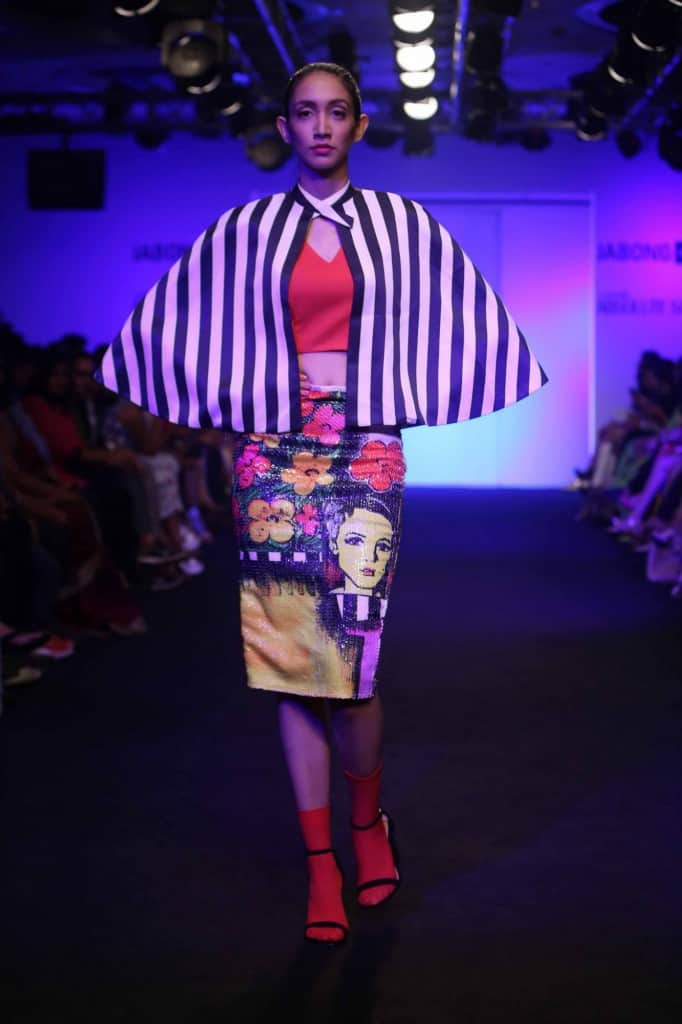 The designer which has swept as off
…
Continue Reading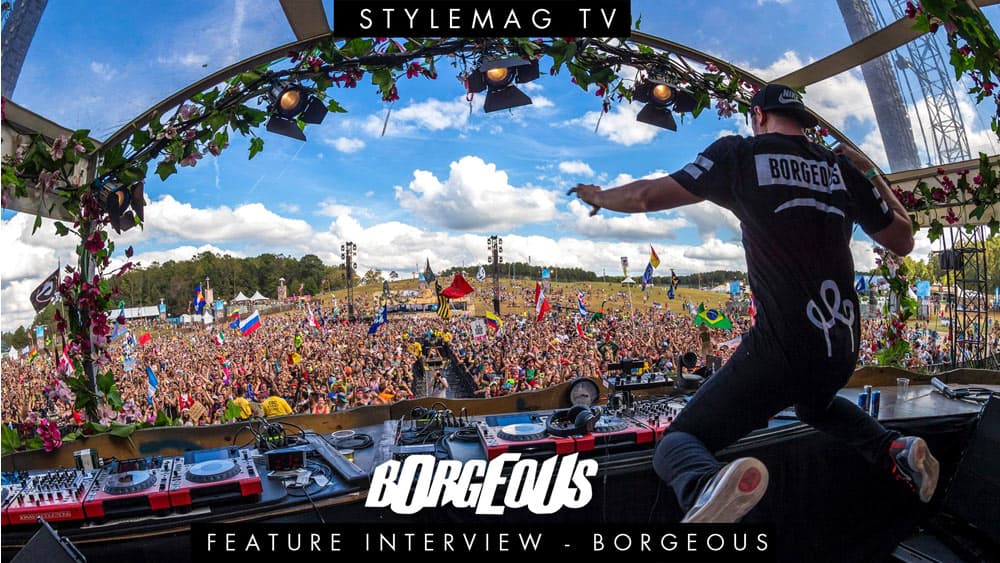 Fashion Style Mag TV Feature Interview: Borgeous
Tomorrowworld 2014 was indeed a blast for us! Our team caught up with the Tsunami sensation, Borgeous. John Borger, known as Borgeous recently toured India thanks to DeepSound Entertainment. All Tomorrowland fans would like to read this post for sure. Have a peek at this post You Tomorrowland fans!
In our feature interview, the #87 Dj speaks about his Tomorrowworld experience, his recent performance in India and more. Borgeous also gives a lowdown on how a performance oriented act compliments him.
In addition, he gives us a low down on his own line of T Shirts, the Borgeous Game Tee and his sense of fashion.
Follow Borgeous:
Facebook: http://facebook.com/borgeous
Twitter: http://twitter.com/borgeousmusic
YouTube: http://youtube.com/officialborgeous
SoundCloud: http://soundcloud.com/borgeousmusic
Instagram: http://instagram.com/borgeousmusic
Website: http://www.borgeous.com/
Special Thanks:
Josh Herman
Jherman@strvctvre.com
About Borgeous
BORGEOUS is quickly making waves in the scene as a music producer and DJ. His keen ear and innate talent to produce a provocative, textured sound have made people take notice. His biggest hit to-date, "Tsunami" is exactly as its title suggests as the hit single wrecked bars, clubs, festival stages, and stereos around the world, gaining BORGEOUS international fame. Premiered first by Pete Tong on his esteemed BBC Radio 1, "Tsunami" has been called one of the biggest tracks of 2013 and has hit every chart all over the world including #1 in the top 40 in the UK. The single won the EMPO Award for 'Track of the Year' and received nomination for The
…
Continue Reading
scroll to top