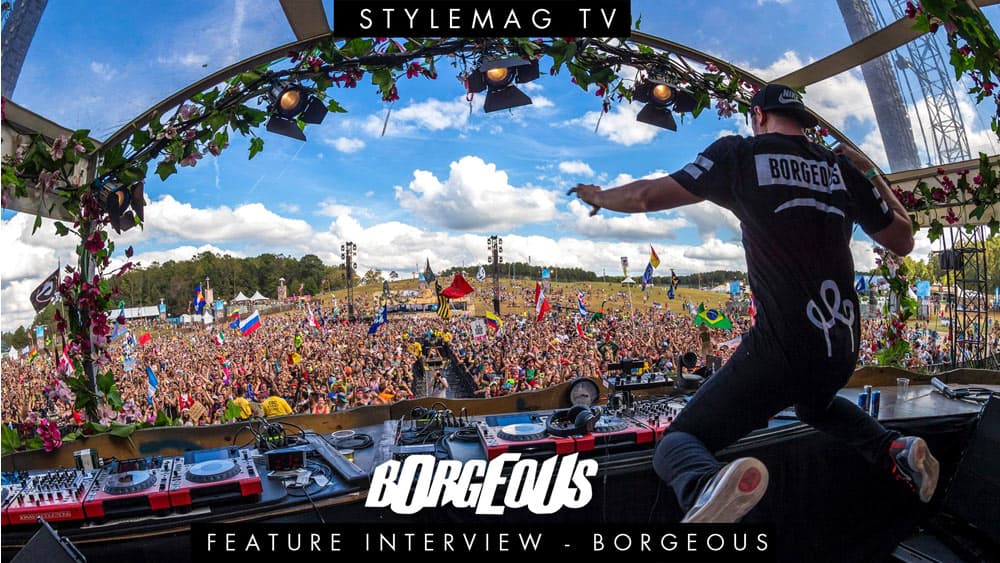 Fashion Style Mag TV Feature Interview: Borgeous
Tomorrowworld 2014 was indeed a blast for us! Our team caught up with the Tsunami sensation, Borgeous. John Borger, known as Borgeous recently toured India thanks to DeepSound Entertainment. All Tomorrowland fans would like to read this post for sure. Have a peek at this post You Tomorrowland fans!
In our feature interview, the #87 Dj speaks about his Tomorrowworld experience, his recent performance in India and more. Borgeous also gives a lowdown on how a performance oriented act compliments him.
In addition, he gives us a low down on his own line of T Shirts, the Borgeous Game Tee and his sense of fashion.
Follow Borgeous:
Facebook: http://facebook.com/borgeous
Twitter: http://twitter.com/borgeousmusic
YouTube: http://youtube.com/officialborgeous
SoundCloud: http://soundcloud.com/borgeousmusic
Instagram: http://instagram.com/borgeousmusic
Website: http://www.borgeous.com/
Special Thanks:
Josh Herman
Jherman@strvctvre.com
About Borgeous
BORGEOUS is quickly making waves in the scene as a music producer and DJ. His keen ear and innate talent to produce a provocative, textured sound have made people take notice. His biggest hit to-date, "Tsunami" is exactly as its title suggests as the hit single wrecked bars, clubs, festival stages, and stereos around the world, gaining BORGEOUS international fame. Premiered first by Pete Tong on his esteemed BBC Radio 1, "Tsunami" has been called one of the biggest tracks of 2013 and has hit every chart all over the world including #1 in the top 40 in the UK. The single won the EMPO Award for 'Track of the Year' and received nomination for The Juno Award 'Dance Recording of the Year'. With his second release of 2013 entitled "Stampede," BORGEOUS teamed up with Dimitri Vegas & Like Mike and DVBBS which landed him with back to back #1 songs on Beatport's Top 100 Charts.
Follow Stylemag for further updates
www.stylemag.in
www.youtube.com/stylemagTV
www.twitter.com/stylemagsocial
www.facebook.com/stylemagsocial
www.instagram.com/stylemagsocial
Special Thanks to Stylemag TV's Tomorrowworld Host Jacky. Follow her on Twitter: @Jacky_JVPR
Special Thanks to our main man Christopher Lazzaro (Freedom Film) for the wonderful shoots for Stylemag TV
Special Thanks to Chelsea Dalsey