When the weather gets chilly, and you would want to give that mini a skip, don't you fret for you can get chic in a maxi. Whether you plan on a skirt, a maxi dress or an elegant gown, this winter you can style your full length attire with endless possibilities. Nowadays, on the popular list of fashion trends are many entertaining activities. If you are a fashion lover, online casinos offer you a wide range of fashion-themed slots, with bright and colorful designs, with models featuring along with fashion houses. They also offer different types of casino bonuses which you might be lucky enough to win.
The Fall/Winter 2014-15 runways have been predominated with maxi styles including collections of DKNY, Alexander McQueen, Anna Sui, Masaba Gupta among others.
Take a cue from these A-list fashion bloggers on various ways to sport the maxi trend this winter. Here you can read more about Shraddha Kapoor ads.
1) Eccentric Styles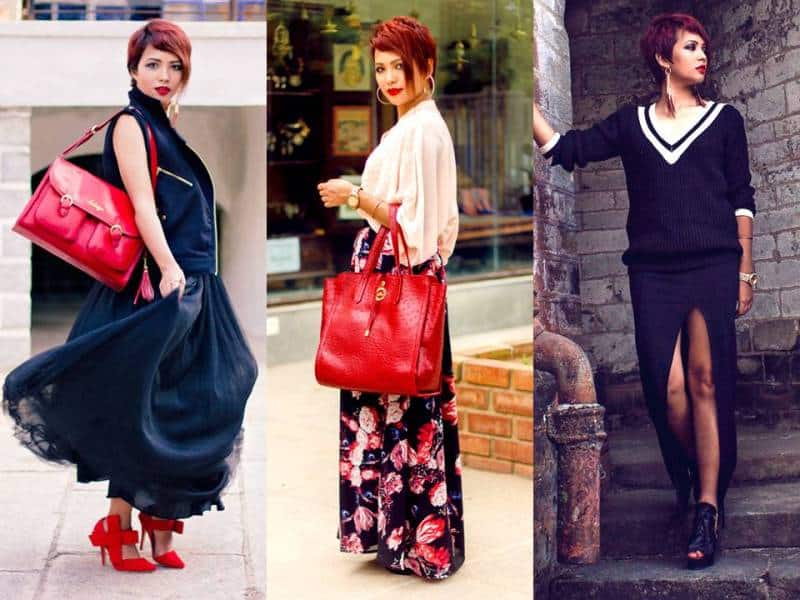 Click to Visit: Big Hair Loud Mouth
Nilu Yuleena Thapa, from Big Hair Loud Mouth has a striking personality and is able to carry off the most eccentric of styles. If you are as gorgeous and confident as her, go one step ahead of the usual maxi dresses. Pair an ultra feminine black skirt with a bomber jacket for an edgy look. Red handbag and stilettos will be on the dainty side of this contrast combination. One may also pair a sassy slit skirt with a sweater for another
…
Continue Reading