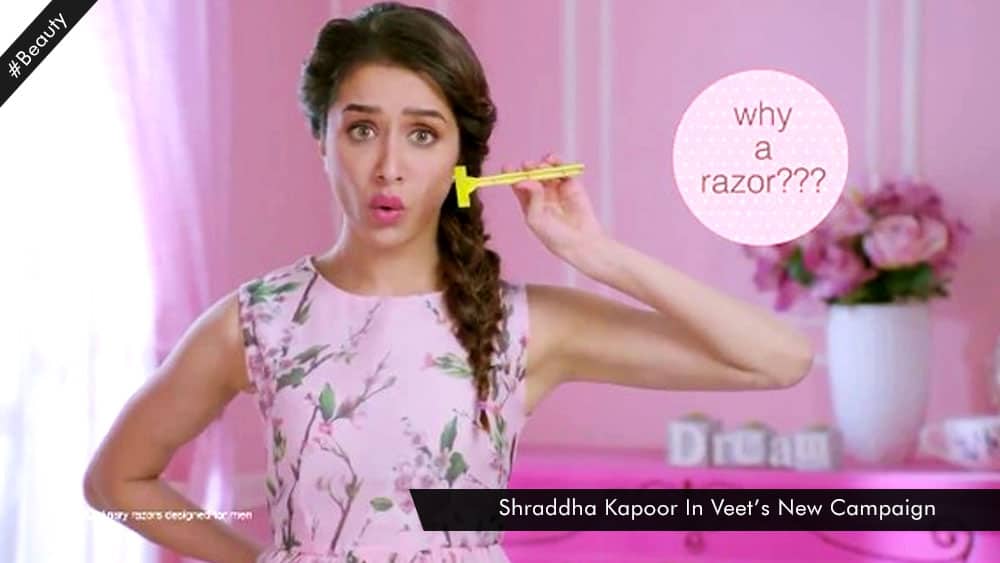 "Razors are for boys. Don't shave it, just Veet it."
Veet, has just taken on board Shraddha Kapoor for a new campaign promoting non razor hair removal methods, targeted at young girls. The campaign features Shraddha Kapoor in a chic and vibrant avatar speaking of the cons of shaving.
Commenting on the association with the brand, Shraddha Kapoor said, "I am thrilled to endorse a brand that I have used since my teenage years. Veet is a brand that has time and again introduced innovations in the hair removal category that not only provides the ease of hair removal at home but also ensures smooth and touchably soft skin. With this new campaign I look forward to highlight the various implications of razor usage and raise awareness around better ways to get smooth, beautiful skin."
While I agree, shaving is not the best method of hair removal, the commercial does make remarks that are not in good taste. Did I just see a girl calling herself a bear because she has got body hair? Ouch.
Plus, who said razors are for boys? I have friends with such meagre hair growth, shaving doesn't give them "poky hair".
But yes, for those women who have ample hair growth, don't shave it, just veet it!
Watch the TVC here:
What are your views on this campaign?