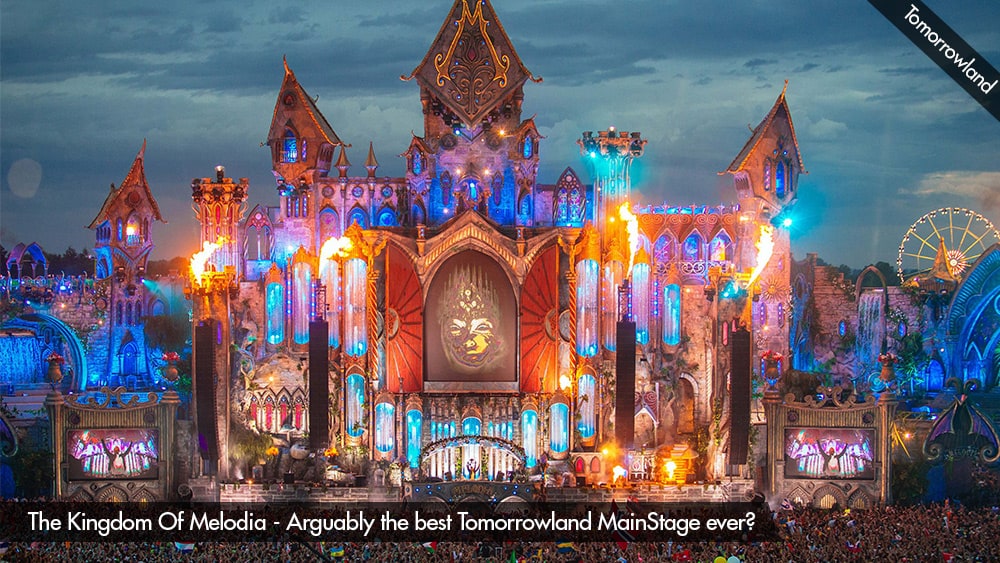 Stylemag gives you information about what happens every year, at the biggest and arguably the best music festival in the world, Tomorrowland, lies an exhaling air of anticipation and curiosity of how the mainstage is going to look like. Tomorrowland, know very well for it's storytelling depicts as a marketing theme every year for the festival, has a new MainStage design to match the theme every year. In recent years, the most talked about MainStage has been the Book Stage of 2012 which was then carried forward to Tomorrowworld in Atlanta in 2013. The 10th anniversary of Tomorrowland last year saw a masterpiece with details that had elements related to time on it.
This year, Tomorrowland released a trailer on the 30th of June that gave a good hint at what the MainStage and festival theme surrounding it would look like in the video below:
Fast forward to the opening day of the festival, what not only surprised us but also left us in awe was the mega huge MainStage structure that resembled a Kingdom named as 'The Kingdom of Melodia' . Immaculate details at every square inch of the MainStage, the stage not only looked mammoth and beautiful during the daytime but also the nighttime. After 5 years in a row of visiting Tomorrowland, this had to be the greatest MainStage of them all for us. Perfect combination of lighting mapped with Visual expertise on 3 huge LCDs, perfectly placed and timed pyros and CO2, the MainStage was nothing short of magical.
An addition this year was a live stream on the giant screens on the MainStage that showed live feeds from UNITE – the mirror to Tomorrowland which took place in India & Mexico at the same time on Saturday 25th of July during the sets of Martin Garrix, Armin Van Buuren and Dimitri Vegas & Like Mike. A live satellite link was set up between Boom and two other continents: Latin America and Asia. In both Mexico City and Mumbai, thanks to UNITE, the mirror to Tomorrowland, tens of thousands of guests experienced the magic of Tomorrowland live, without actually physically being present there.
On a final note, not to forget the insane experience of fireworks at display this year, we hereby conclude that The Melodia was the best ever MainStage we have seen at any edition of Tomorrowland so far' and perhaps any major festival too. What are your thoughts? Share them with us.
Here are some magical captures of the MainStage throughout the 3 days by our team.